Products
Do I need experience with painting to do Painting by Numbers?
No, you do not need to have any experience to do painting by numbers. Everyone can do painting by numbers. It's fun to do on weekend, school holiday or when you have time. Instruction is easy to follow. No talent, not artistic, no worries.
What are included in the painting by numbers kit?
Our painting by numbers kits come complete with the following:
Pre-Printed Canvas with Wooden Internal Frame - canvas has already been stretched on frame, ready to paint and hang on wall when complete;
High Quality Non Toxic Acrylic Paints - ready to paint on canvas;
Paint Brushes - made of high elastic nylon and solid wood in different sizes for different thickness;
Screws and Hooks - for hanging your masterpiece;
Painting Template and Instruction - for assistance and make the painting process easier and more fun.
What is the size of the canvas?
All our painting by numbers kits are of size 40x50cm, which is the most popular size for everyone.
Is the paint included in the kit safe to use?
Yes, the paint included in our painting by numbers kit is water-based non-flammable and non-toxic paint and completely safe to use with children and adults.
In case you have paints all over your hands or face, simply wash them away with water.
Payment, postage, shipping & returns
What payment method do you accept and is my credit card detail safe?
We use PayPal to process payment so your credit card detail is completely safe as we don't store your credit details on file.
You are also protected by PayPal Buyer Protection Program as the additional measure to ensure that your orders arrive safely.
What is your returns policy?
If you change your mind and want to return the kit to us, you are welcome to do so as long as you have not opened or started painting on the canvas. Please contact us to arrange for the return within 3 business days of order received.
Please note: both way shipping cost is buyer's responsibility and a $10 processing fee is applicable.
You are covered by our Money Back Guarantee. If product is damage when you receive it, please contact us within 3 business days of order received. We will provide a full refund with proof of purchase invoice or send you another one FREE of Charge.
Where do you post or ship to and how much is postage or shipping cost?
We ship worldwide. Our most popular destination is Australia, New Zealand, USA and Canada.
How long is shipping?
All orders received are dispatched within 24 hours Monday to Friday during business hours.
We use Australia Post Standard Parcel Post with tracking for all our domestic Australia wide deliveries. See Australia Post website for delivery ETA.
Delivery within

Australia

may take 3-7 business days (note: SA, WA, TAS, NT may take 5-10 business days). Note: this delivery timeframe is an estimate only and does not take into consideration potential delay in any unforeseen events nor busy delivery period such as Christmas gifting season.
We use EMS International Express Service with tracking for all our deliveries to the New Zealand, USA and Canada to ensure your order will arrive within 3 - 7 working days.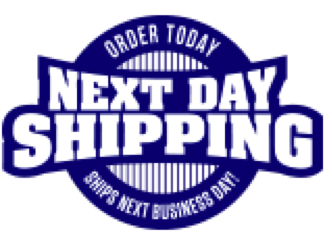 Gift certificate
How can I purchase a gift certificate?
You can purchase gift certificate from our website from the 'Gift Certificate' link. Your gift certificate will be emailed to the recipient.
Please note that gift certificate is non-refundable and will expire after 1 year. You can purchase gift certificate between the value of $25 to $1000.
How can I redeem a gift certificate?
To redeem your gift certificate, add product to cart. At the checkout, enter the gift certificate code in the box that said 'Redeem Gift Certificate'.
How can I check the balance of my gift certificate?
You can check the balance of a gift certificate following these steps:
1. At the top links of our website, click the 'Gift Certificate' link.
2. On this page, there is a link on the left hand panel under 'Gift Certificate' section that said 'Check remaining balance'. Click on this link and enter your gift certificate code.
More info
How can I contact your company for more information?
We are more than happy to help you with any information you may need about us and our products.
You can send us an email to sales@gallerybynumbers.com or use our Contact Us form in our website. We will respond to your email within 24 business hours.